Here you can see our recent cases we've workEd on!
*we have permission from the cLient to use these photos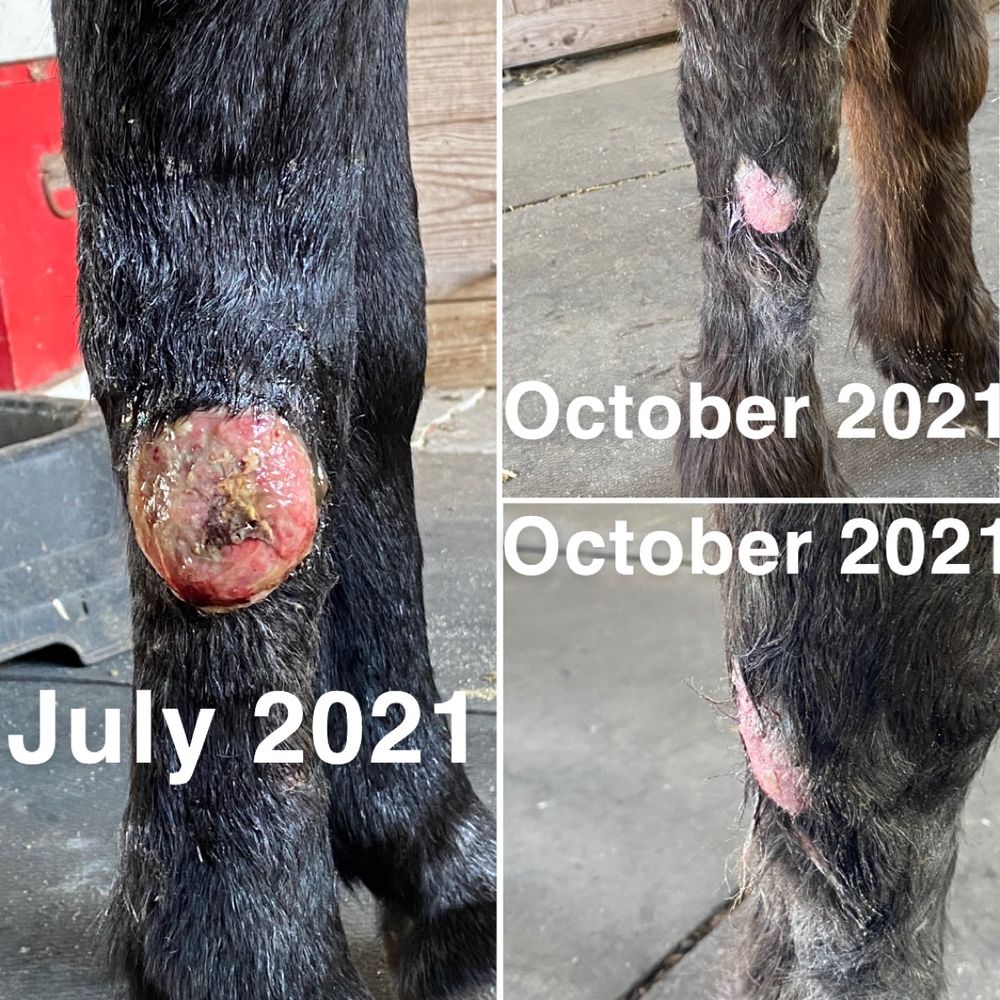 Summer sore/proud flesh
Coco, had been suffering from  this proud flesh wound for over two and a half years! In July 2021 laceration swelled up, this s when the owner had enough and decided to try PEMF therapy to help heal the wound. In just three short months, coco was proud flesh free! As you can see from the photos, there is new skin covering the area and absolutely no swelling!
As of December 2022, coco is still proud flesh free!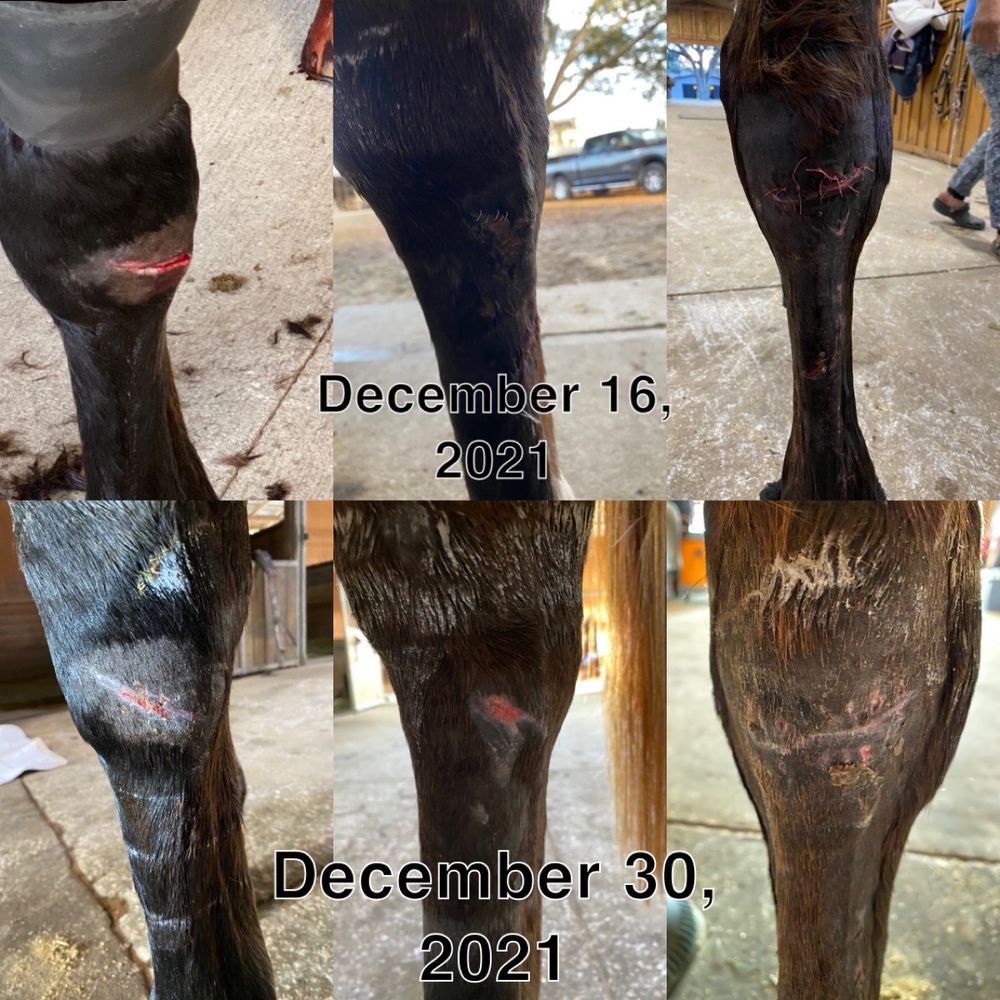 Otto's healing from stitches and staples
And some tie it's your own horse that needs the help healing. Otto has been a great example for all my modalities. From a torn meniscus, too just needing maintenance from being a sport/performance  horse his entire life. But this case study for Otto involves him at age 24, attempting to jump a brick wall. As seen in the photos to the left on the top row Otto did not clear the wall gracefully. He ended up with stitches in his front legs, and 5 staples in his hock. 
Otto was to be on stall rest for 2 weeks, and the he would be rechecked to see how he was healing. In that time frame otto  received  PEMF therapy daily, and he also had cold laser therapy  sessions  on the wounds as well. 
His sutures healed perfectly in that time the vet was able too clear him to go back too his normal routine, with no extra aftercare needed.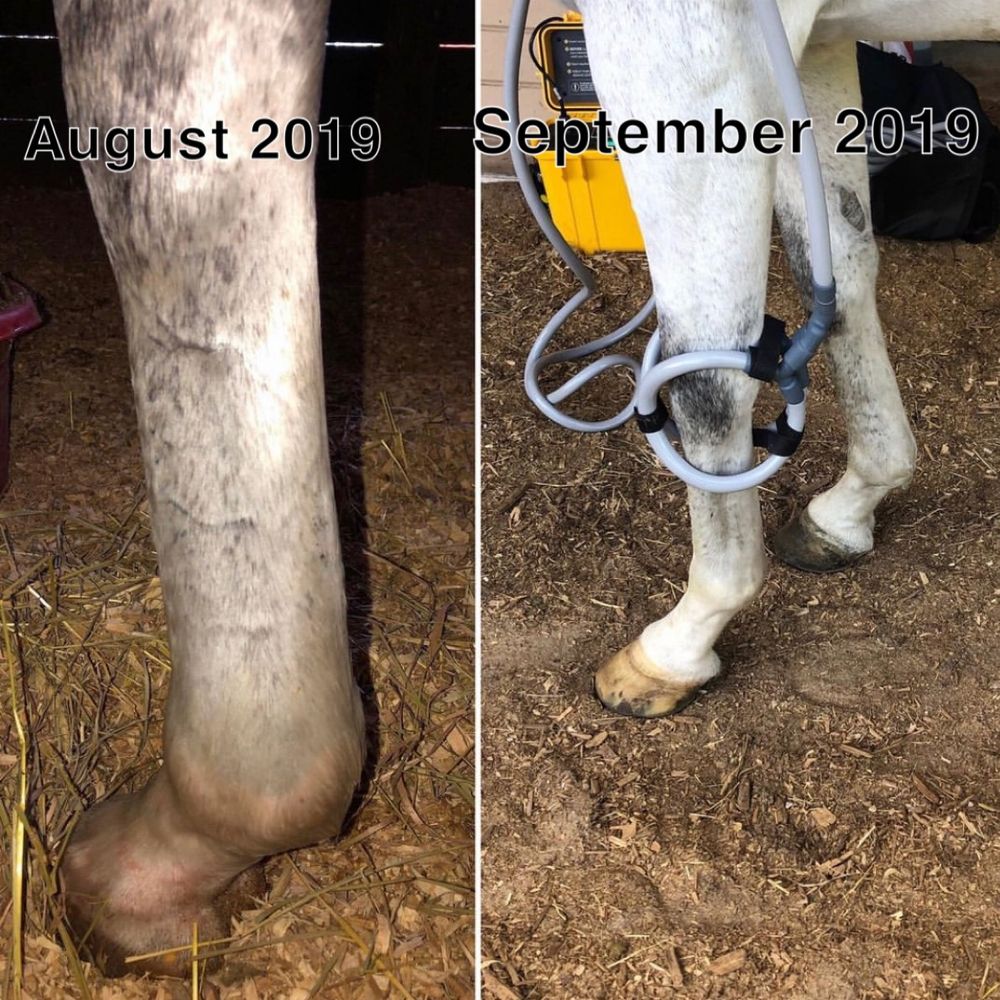 Check Ligament
Justin strained his check ligament in his front left leg. When the vet was initially called out to see Justin he was scored a three on the lameness scale. The owner was told at her that the injury would take 6 to 9 months to heal, it as also uncertain about the chances for a full recovery. In just seven sessions, over a months time, Justin was cleared for tack walking and light turn out. At the four-month mark Justin's ultrasound was clean with minimal scar tissue and has since made a full recovery and was back in the show ring early 2020.